Yep, Vacation is over; but due to the holiday weekend I don't have to go back to work until Tuesday!! Hubby and I have been power washing the outside of the house. We did one side last night, the front this morning and will do the other two sides tomorrow. You can really tell a difference!! We keep getting great comments from the neighbors, and actually if you look around - our house *did* look the worst! But once we landscape next spring - it'll be very nice!!
Anyway, I wanted to share some vacation photos. As I mentioned a few posts back, we went to the IMAX Theatre and when going in they have you stand in front of a green screen and take 2 photos. When the movies over you come out and the photos are there for purchase if you want them - we couldn't resist:
Here's the first one: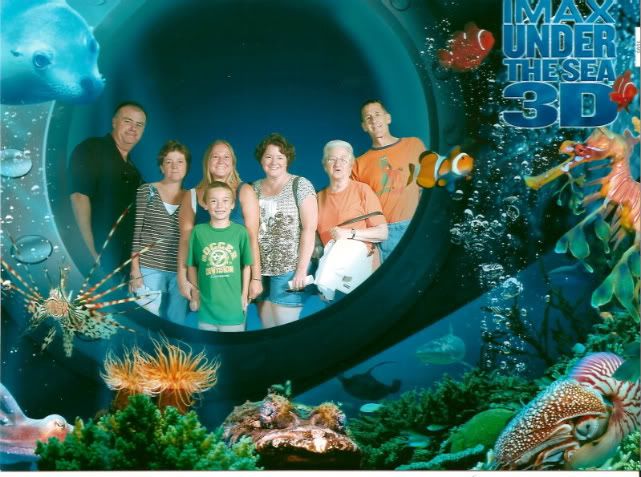 From the Left: my brother-in-law Randy, my sister Judy, my niece Kelly with her son Caden, Me, my Mom and Hubby.
We were then told to act frightened (some of us could follow instructions, some could not - lol) and this was the result: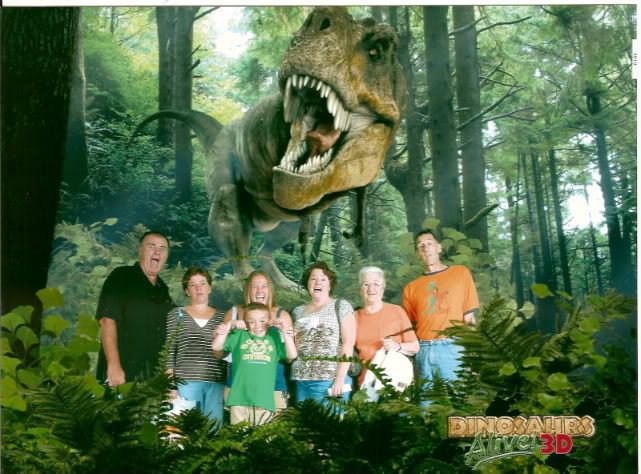 We got a good laugh out of it!!
I have more photos to share, but I'll do so tomorrow!!!