Just got home and am extremely tired. I have lots to tell but I'll tell the "main event" right now!!!!
My husband owns and operates a screenprinting/embroidery shop and he and I designed a "Moon For The Misbegotten" long-sleeved t-shirt for Kevin and a hat that said "Got Moon?". (Sorry, everyone - they are not for sale, in the card I told Kevin it was a one of a kind original and no one else had one).
Thursday, May 10th I went to the stage door with the gift bag. I wanted to be up front at the barricade in order to give it to him personally. The one Security Guard saw me and asked me who I was giving it to and I told him Kevin. He explained that Kevin is unable to accept gifts that are not cleared through security first and I wasn't able to do that. However, he said he would be more than happy to take the bag backstage to the room where things are inspected. So, of course, I handed it over to security. When he came back out, I explained that it was a one-of-a-kind specially made gift and I really wanted him to have it. The Security guard admitted that he himself had already "peaked" in the bag and I needn't worry. In the meantime another security guard came out with a thumbs up that the bag had cleared.
On Saturday, May 12th, we went back to the stage door to wait for Kevin. We noticed the one Security guard carry a few items to Kevin's car - I immediately saw my gift bag and got excited!!! What a slice of heaven - he apparently likes the gift as he's taking it with him!!! Joanne said that I would probably be receiving a thank you card soon!!!
Well, when Kevin came out the stage door HE WAS WEARING THE SHIRT!!! I was right there and said "That's my shirt!!" He said "Did you get me this shirt?" I said "Yes" He said "I LOVE this shirt!!!" So I asked him to pose for a picture, which he willingly did...then I asked for one of he and I, which he replied "Sure, come here..." I was able to cross the barricade to HIS side and put my arms around him as he did me!!! While Joanne took an enormously loooooooong time to take the picture (thanks for that sweetie - it was worth the wait).
What a night...........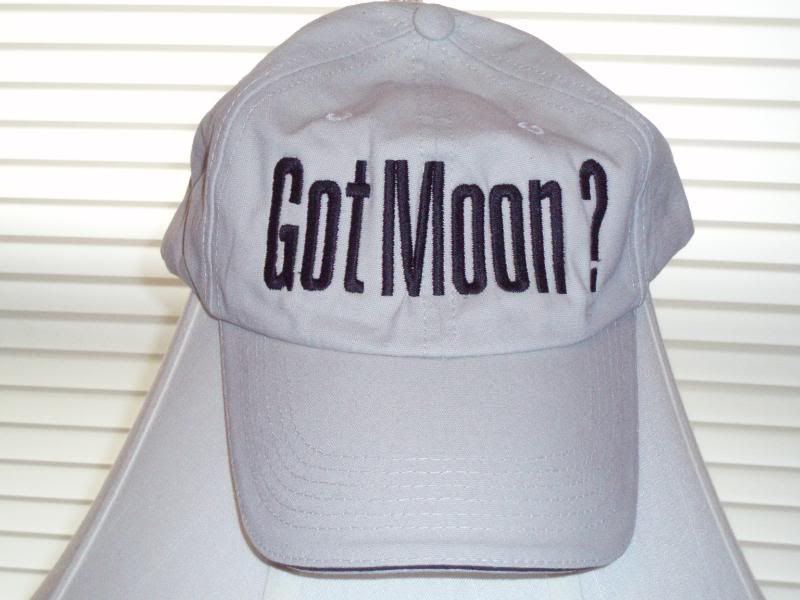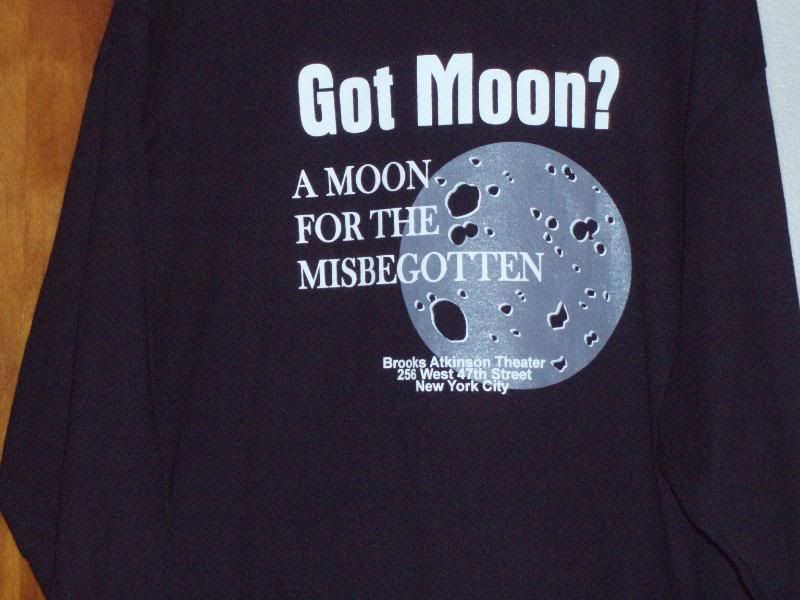 Comments
Monday, May 14. 2007 spaceyfan wrote:
Laura, you are the most happy woman in the World and also on the Moon!!! )
Congratulation!!!
Monday, May 14. 2007 Kim wrote:
OMG...I must salute you on being so damn original! Good for you! Love the shirt and the hat and I have to insist upon seeing the picture of the two of you!
Welcome home! Your mother thinks you're crazy by the way, but I already knew that! HA!
Monday, May 14. 2007 spaceymini wrote:
You're my IDOL!!!!! So excited, I can't think and write in English right now!!! Think I'm Gonna SCREAM AAAAAAAAAAAAAAAAAAAAAAAAAAAAAAAAAAAAAAAAAAAAAAA!!!!!!!
Tuesday, May 15. 2007 Joanne wrote:
I think this may be the most excited I've been at the stage door yet. It WAS pretty cool. And it looked so good on him. He looked GREAT in it. Good on ya'!